This post is really a reflection of the evolving nature of the Miles Game.
This flowchart to has become woefully obsolete.  (What with the death of Vanilla Reloads and the inability to load Vanilla Visa products onto your Serve/Bluebird accounts at Walmart.)
So below you will find a more current flowchart.  (Though I sadly recognize that this will likely become obsolete in 6 months too.)
But before you run through this brand spanking new Algo, some news in the miles game.
There is a great new Chase Ink offer if you apply in Bank.  Go for it!  (Trust me you have a business.)
And Here's a nice limited time Hotel Card offer.
Onto the roadmap…
This is a pictorial representation of my current manufactured spend approach.  Enjoy.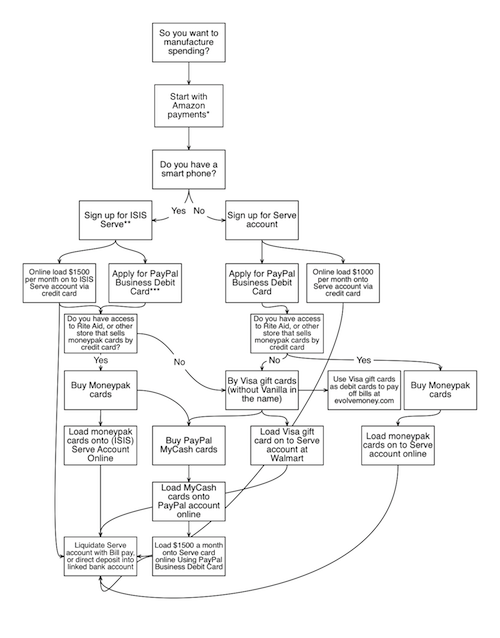 ***  Paypal Business Debit instructional