Damn this is fun.
Travel hacking in general, and manufactured spending specifically really hit a bunch of high points with me.
There's the illicit pleasure of doing something that you're not supposed to do. It reminds me of raiding my parents' liquor cabinet as a 13-year-old with my friends.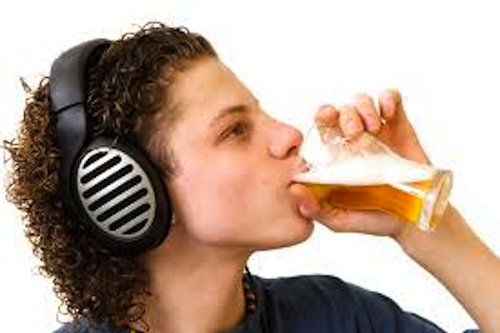 Ahhh…. Manufactured spending plus geri curl = adolescent good times
Then there's the fun of piecing together random bits of knowledge, both from your own observations and from that which you've read.
There's also the joy of trying something new, not quite knowing if it will work, and finding out, to your surprise, that it does work.
And finally there's the basic human satisfaction of profiting from your own efforts.
Which I mention, because I've recently launched a couple of new experiments here at the Miles Dividend MD laboratory with excellent results.
These are not revolutionary approaches, to be sure. But there are a few wrinkles that are new or that buck conventional wisdom.
So let's proceed, shall we?
I've been considering switching my bluebird account over to an Isis serve account for a while now.
The main advantages as I saw them were the following:
Being able to reload the Serve card with moneypak cards, purchased by credit card. (Although they are one dollar more expensive than Vanilla Reloads, and are rumored to be less dependable, moneypak cards are more readily available, and can be purchased at many outlets with a credit card.) The obvious payoff here was not having to go to Walmart.
Being able to load the Serve online with a debit card.(But not a gift card.)
Being able to load the Serve card online with a credit card.
The main disadvantages as I saw them were the following:
According to this wiki, in order to switch over from the Bluebird to the Isis Serve card you had to have closed down your Bluebird account for 31 days. This meant a long stretch of not being able to load visa gift cards onto a pseudo-checking account. To a self-described manufactured spender this prospect was akin to throwing my cherished Blankey into my wife's new Vitamix blender.
There was also the prospect of having to pay one dollar a month if I forgot to load $500 onto my Serve card (un – bloody – likely)
So what is the Serve card? It's another American Express product that is very similar to the bluebird card with a few key differences (Highlighted above.)
Unfortunately you're not allowed to hold a Bluebird card and a Serve card simultaneously. You simply must choose your poison.
And what is the Isis Serve card? It's a specialized version of the Serve card that includes both the ability to pay with a plastic credit card, as well as with your smart phone.
Importantly unlike the Serve card which only allows you to load $1000 per month and $200 per day onto your account via online debit and credit card reloads, The Isis Serve allows you to load up to $1500 a month, $500/day each.
So altogether, a single Isis Serve account can be loaded with $8000 a month of manufactured spending. And once loaded it is essentially indistinguishable from a bluebird account in terms of it's functionality.
So here are the steps to take to switch over from Bluebird to Isis Serve:
1. Cancel Bluebird account. Before doing this I made sure that my bluebird account had been liquidated and had no money in it.
(It would've been a good idea to change my listed phone number in my profile prior to closing the account too.)
2. Order a specialized smart phone case in order to make electronic payments with Isis Serve. I ordered this one for my iphone 5.
(Although this case did cost $69, this cost was easily offset by the $25 credit automatically added to the Serve account by Isis as well as the $25 credit granted by AT&T, as well as the $50 credit for direct deposits (see below.))
3. Once case arrives download Isis app onto iPhone.
4. One day after closing Bluebird account use Isis app to open up Serve account.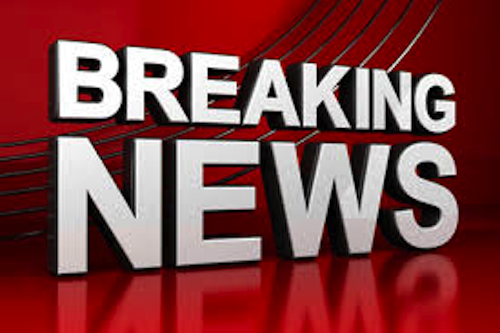 Stop the presses…
You read that right: contrary to the wisdom of the above wiki I was able to open up my Isis serve account one day after closing my bluebird account. I did have to call up American Express and have them change the phone number on my closed Bluebird account in order to enter my actual smartphone number into my Isis account application, but after I did this my application went through right away.
4. Load some money onto the Isis card via credit card load online.
5. When your physical Isis Serve card comes in the mail you can then activate it and load moneypaks on to your Serve account and set up automatic credit card loads of $1500 a month, each month, and automatic debit loads for the same amount. (I ended up using my PayPal debit card. But that's another story for another day…)
6. Sign up for two direct deposits from your work onto your Isis Serve account for at least $250 each. This will earn you another $50 credit on to your Serve account.
7. Pay for cheap stuff at stores with your phone/Isis. Each time you do this up to 50 times a month for the next couple of months you'll get a one dollar credit onto your Serve Account. This means you can buy a candy bar for about zero cents! (That's even cheaper than when I was a kid.) It's also kind of fun to pay for things with your phone, though I would never waste the opportunity to spend on a credit card if I weren't being paid for it.
And that's pretty much it.
So the take-home points are:
You can load up to $8000 a month of credit card spending onto an Isis serve card without ever visiting Walmart.
The cost to purchase an Isis enabled iPhone case is offset by easily achieved bonuses.
You do not have to wait 30 days after closing your Bluebird account to open your Isis Serve account.
I hope that was helpful.
Please leave any questions below.