The Miles Game is really a three step endeavor.
Step one: apply for a bunch of credit cards and accrue a bunch of miles.
Step two: apply manufactured spending techniques to satisfy miles bonus spending requirements for each credit card.
Step three: book awards to exotic locations with your accrued miles.
We've already talked about step one and step two. Today let's start to define the terms of step three.
We'll begin with a list of observations about award booking.
1. Each award partner has its own arcane rules. It pays to know specific rules for each carrier in order to maximize the value of your award bookings.
2. Different miles currencies have different intrinsic values.
3. Mile value is determined primarily by the number of airline partners that can be booked with a specific type of miles, and the overall availability of award flights for booking.
4. Mile value is also the name of the best blog for awards booking tips (See link below.)
5. There are a number of terms that you must understand in order to extract the maximum value out of your awards bookings.
5a. Open jaw: refers to the ability to fly into one airport, and fly out of another with one awards booking.(As an example flying from Los Angeles to Paris and then returning from Rome to Los Angeles for the price of a single round trip to Europe. Paris/Rome form the open jaw in this itinerary)
5b. Stop-over: refers to an airport that you stop in for a time greater than one day but less than one year, prior to continuing on to another destination. (As an example flying from Portland Oregon to Honolulu Hawaii, Staying there for a week and then continuing on to Kansai airport in Osaka Japan. Honolulu counts as the stop-over.
5c: Layover: this refers to a city that you stop in for less than 24 hours. In general there are unlimited layovers permitted per itinerary.
Knowing the The meaning of these terms, and how to leverage them can be very powerful.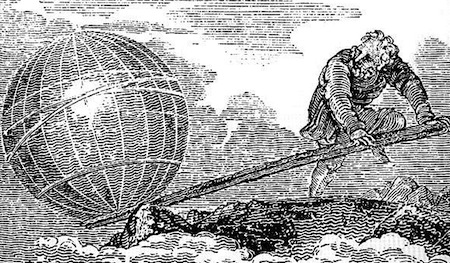 world=unbelievable award bookings, lever=award knowledge, Archimedes=you
As an example: A United Airlines award itinerary permits one stop over and two open jaws.
This allows you to get a free one way flight tacked onto many round-trip award flights.
So you can fly from Portland Oregon to Tokyo Japan, and from Seoul Korea back to Portland Oregon in business class using United miles, and then tack on a one-way flight from Portland to New York in business class six months later for exactly no additional miles! In this example your stop-over is Portland Oregon, and your open jaws are Tokyo/Seoul and Portland /New York!
Mile value has an excellent series of posts covering free one way trips for different carriers.
Start here if you are interested:
http://milevalue.com/free-oneways-on-united-awards/