So if you follow the simple A to B to C of the miles game, you will end up a few months later with a shockingly large and diverse collection of miles and points.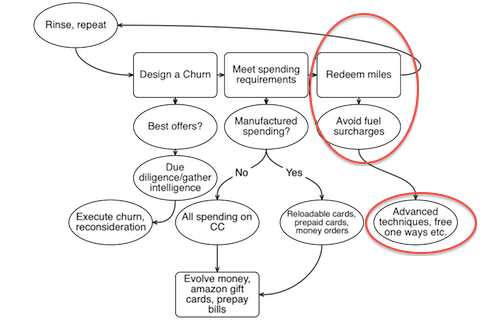 After earning, It's time for burning
At that point if you keep up with the serial card applications, and manufactured spending (or not) you will be pretty set to travel anywhere you want for nearly free going forward.
But the final (and most magical) transformation is taking your earned miles and turning them into real live trips.
This is a subject that is very specific to the particular destination and miles currency that you are using. But there are some broad principles that I will cover here that should make you aware of the possibilities, the pitfalls, and the best general approach to booking the trips of your dreams.
1. Flexibility Is Key.
The miles game is a game with a lot of different moving parts. Different carriers will have different award availabilities at different prices.
There are a few different ways to have the flexibility required to increase your chance of optimizing your redemptions.
Use flexible currencies.
As an example Starpoints can be transformed into almost any miles currency a 1:1.2 ratio. This allows you to top up miles from almost any account to get to your target redemption.
Be flexible with your dates.
This is where early retirees really have a leg up. There are often periods of availability that will open up at strange times. Not needing to go to Hawaii during spring break mix booking your tickets much easier!
Be flexible with your itinerary.
The best route between two points is not always a straight line. Booking strange itineraries, (Like Tokyo via Madrid!) can make for some wonderful sidetrips, and open up new possibilities in getting from point A to point B.
2. Know Your Tools.
If you are looking for a ticket with a particular alliance you should know the best search engines for that particular Miles currency. In general they are:
United airlines (or ANA) for Star Alliance redemptions.
American airlines (or British airways/Qantas) for One World Alliance redemptions.
Delta Airlines (or Air France) for Sky Team redemptions.
3. Avoid Fuel Surcharges. 
If there is one insidious aspect of redemptions, it is the dreaded fuel surcharge.

For some inexplicable reason some miles programs charge you cash for fuel surcharges on top of the miles that you pay to secure your purchase.

Obviously fuel surcharges should almost always be avoided. 

And the best way to avoid them is to collect the right kinds of miles in the first place so that you can book the right kinds of redemptions. 

The chart below (courtesy of extra pack of peanuts) should give you a good idea of how exactly to avoid fuel surcharges (and which miles to focus on in the first place.)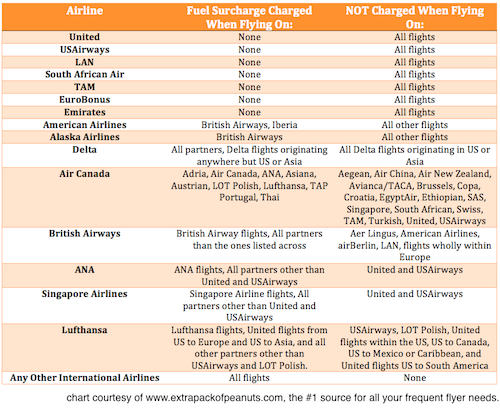 3. Think Outside Of The Box.
The rules of awards currencies often create strange opportunities that you can take advantage of. To take advantage of these you must first be aware that these opportunities evwn exist.
Examples of such opportunities include:
Using distance based awards for short-haul redemptions.
Because some alliances determine the amount of miles owed by the distance traveled this creates some great bargains. The classic example of such an approach is using British Airways miles for short-haul domestic travel. (As an example a flight from Portland to Seattle only costs 4500 Avios. )
Free one ways.
Some carriers like United allow you both "open jaw" redemptions as well as stopovers for no additional charge. Because of this you can sometimes tack on a free one-way flight to another destination at another time when booking a round-trip.
Hidden city ticketing.
This refers to booking a flight to a further destination with a paradoxically cheaper redemption amount that stops over at your destination of interest. As long as you do not check your bags, you can hop off at the stopover city and never get back on your plane! (You can only book one ways using this trick.)
5. Plan ahead
This is the hardest one, I think. To really get full value from your miles you mustn't procrastinate.
Although there are some last-minute opportunities that will arise, in general the further in advance you book your trip, The better the chance you have of reaching your travel goals.
6. Save Cash Equivalent Points For Last Minute Travel.
As I mentioned above, planning ahead is the hardest part. One nice out is having cash equivalent points to use to buy last-minute tickets and hotel rooms. I like the Barclays world arrival MasterCard, and the Capital One Venture card for this purpose.
And that's pretty much it.  The combination of accumulating lots of miles and knowing the broad details of redemption rules will lead you to ridiculous award redemptions.
As always, questions welcomed below…