The loyal3 experiment continues down a predictable path.
When I first found out about this opportunity, my feeling was that it had to be a short-lived one. As I saw it, a financial/tech start up had decided to make a devil's bargain along the lines of "We'll allow you (read pay for you) to run up credit card bills on our goods if you agree to check out our set up, build up our usership, and spread the word."
Fair enough. But like most mere mortals, they underestimated the fees associated with underwriting the manufactured spending community's credit card bills.
We are not cheap dates.
So first they canceled the ability to spend $2500 on a credit card on a single stock at one time.  Which gave birth to my "buy the haystack" strategy whereby I simply bought nearly every single available stock, every single month, and sold them in short order on a recurring basis.
But I was hardly surprised last week to receive a letter warning me that my account had been flagged.
Based on our review, we have determined recent activity in your account may not be consistent with appropriate use of the LOYAL3 platform.
When I pressed them for details on what exactly they were concerned about (so that I might become a more "consistent" customer) I was informed of this shocking practice….
We unfortunately encountered customers' whose only interest was in collecting credit card points as evidenced by their constant recycling of purchases and sales and subsequent withdrawals, showing no true interest in investing, let alone investing in companies they loved.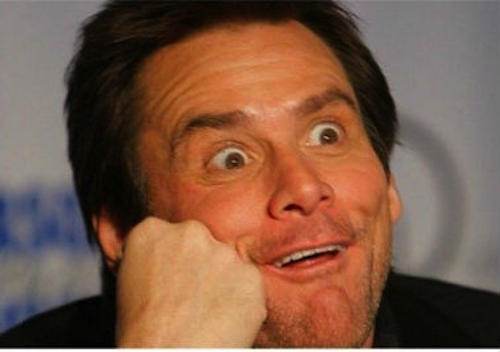 You don't say!
Which raises the question, what next?
And for me, at least, nothing changes. I will continue using loyal3 in a manner that is consistent with my values (such as they are.) The only change I have made is that I will not sell my Berkeshire Hathaway shares as I have somewhat of a nostalgic attachment to all things Warren Buffett. And I'm willing to entertain this nostalgia, particularly in bite sized $50 increments.  Perhaps this will convince loyal3 of my appropriateness for ongoing membership in their revolutionary platform.
Or not…
At times like this, I find it is important to remind myself of why I chose to experiment with loyal3 in the first place. Let's be frank. It wasn't to cement an emotional attachment to specific corporations. And it wasn't because investing in this manner made any sense to me as a long-term strategy. It was to meet minimum spending requirements on credit cards, and to rack up miles. And lots of them.
And so, if the door slams shut on me, I will have lost nothing, but I will have gained many miles.
But let's move on to some more actionable intelligence.
The other new leaf (aside from Loyal3, and Isis Serve) that I have recently turned over in my miles game repertoire is the incorporation of PayPal into my spending rotation.
Now admittedly there is nothing new under the sun here. I originally read about this angle in this excellent post from the Miles Professor.
Let me simply report how I use the various PayPal products. (all of the specific components are well described by the Miles Professor in the above linked post.)
Step one: buy a $500 PayPal My Cash card for $503.95 with a credit card. (at this point I am $3.95 in the hole, ignoring the miles/cashback earned.)
Step two: load $500 onto my PayPal account online using the above card.
Step three: load $500 onto my Isis Serve card online using the payPal business debit card that I recently applied for and received. In this step I earn 1% cashback ($5) credited to my PayPal account. So now I am $1.05 in the black, plus the miles/cashback earned.  (The limit to step three is $1500 a month of online debit loads onto Isis Serve.)
Step four: send any remaining balance on my PayPal account to my wife's PayPal account. And withdraw my wife's PayPal account balance to our bank account.
Which is pretty nice no?
Full disclosure, there are lots of reports from the manufactured spending community about payPal being pretty draconian when it comes to account shutdowns.
But I'm not too concerned because my feeling is that I am pretty conservative on the spectrum of manufactured spending, on account of my own self imposed rules.
Plus the down side, in the event that I do get my payPal account shut down is not that harsh.  It  is only that my money is inaccessible for a short time and I lose the ability to use a service that I don't otherwise have much use for.
But the Miles Professor won an actual manufactured spending tournament this year, so she's a real pro's pro. And here are her payPal safety tips….
http://themilesprofessor.com/2014/05/16/paypal-mycash-cards-safely/
So there you have it. It's spring time in Miles Game land. But it feels more like fall. Because there's a dense blanket of new leaves on the ground.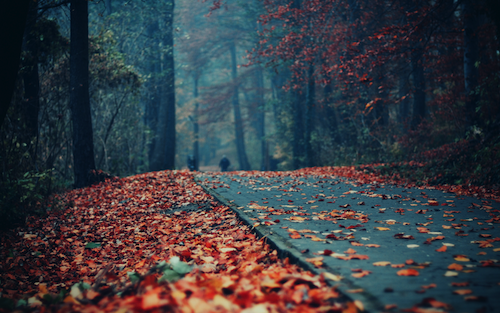 Spring is upon us…
Isn't it time you got busy turning some new leaves over?
As always, I eagerly anticipate your questions and comments, so go ahead, fire away….