The miles game is not meant to be easy. It's not a drive-through at a fast food joint where you handover a few crinkled bucks, and get back a neatly packaged, hermetically sealed, burger in a box.
It's more like foraging for morels in a burnt out urban forest. Some days it's easy and you fill your basket, but even on those days you know in reflection, that it was no sure thing. And you know that it's not going to last.
These past few months of moneypaks and Paypal and Isis Serve cards have been a welcome respite from the grimy corporate sterility of my Walmart trips. But the fact remains, if you want to play the miles game you've got to be willing to mix it up. You can't turn up your nose at Walmart. You need Walmart.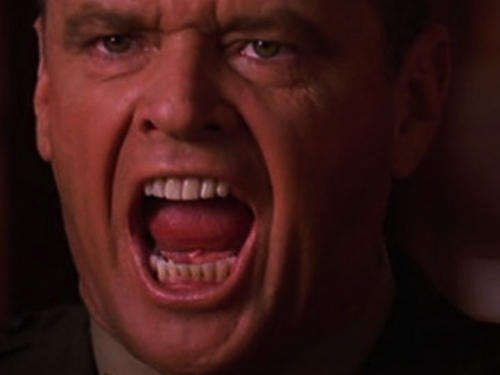 Truth?  You cant handle the truth.  You.  Need.  Walmart.
And if you say goodbye to your demons for a few months all you're really saying is "so long. I'll see you later."
I am of course referring to the news disseminated by frequent miler this morning that moneypaks are soon to be a thing of the past.
Can't say I'm surprised. But I'll admit I am disappointed. And I will certainly miss them when they're gone.
I will continue to hit moneypaks as long as they're stocked on the shelves of my local Rite Aids.
And the reason that I'll continue to hit them as long as they're available is because of a little hack I pulled last week.
Green dot, the makers of moneypaks are notoriously annoying to deal with. They often shutdown prepaid cards even when they are being used completely within the terms of the user agreement.
And this is what happened to me last week when I attempted to load my third $500 moneypak onto my Isis Serve card in a day.
After entering in all the pertinent information I got this threatening message.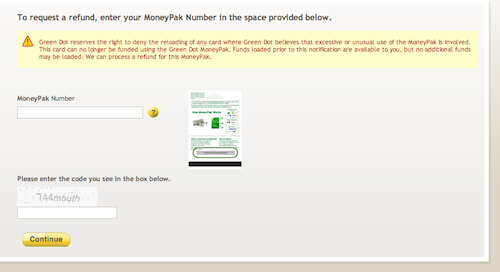 There were a couple of different choices at this point. I could spend hours on the phone with the Moneypak customer service agents and then waste time faxing receipts and card copies back-and-forth to Green Dot in order to get a refund , or I could simply cancel my Isis Serve Card and have it replaced for free by a new one with a new number.
I took the second route and it worked a charm. Two days later I received a FedEx copy of my new Isis Serve Card, and effortlessly loaded another $1500 of moneypaks onto it.
But let's face it, in the miles game, it's never too early to start looking for the next angle.
And speaking of angles there's one angle that I haven't discussed much here but is worth keeping an eye out for.
Fuel points.
Here's how it works.
A supermarket offers fuel points totheir loyal customers. For every hundred dollars they spend on groceries, they get $.10 off per gallon of gas.
The supermarkets are often either Safeway, or Kroger chain stores.
They often explicitly claim not to offer fuel points for cash equivalent gift cards, and yet they often do anyway.
And if you can find such a supermarket, which credits fuel points for gift cards, here is what you do.
Ask for a loyalty card, or if you already have one scan it in so that you will be credited.
Buy $1000 worth of Visa gift cards with a points earning credit card.
Next time you go to a gas station give them your loyalty card prior to filling up.
Save one dollar per gallon on the fill up.
In my case my tank is about 16 gallons so I pay $10 or $12 in Visa gift card activation fees, and save $16 in gas. And that's before even considering the points earned.
Pretty sweet. Keep your eye out.
And speaking of gift cards, Amazon gift cards are terrific manufactured spending opportunity.
These days you can buy almost anything at Amazon and the prices are often very competitive.
(Sure I'll admit that one day President Jeff Bezos will be spying on us with his legion of package delivering drones, but why cry over spilled milk? What's done is done.)
The point is that with a little bit of fore planning every dollar spent for various sundries purchased at Amazon can be a dollar with five times points or cashback.
How? Simply by purchasing your Amazon gift cards at an office supply store with your Chase ink credit card, or at a supermarket with Your Amex Blue Cash Preferred or "old" Blue Cash Card.
Better yet: double-dip by getting fuel points while purchasing Amazon gift cards with your Amex Blue Cash Card at the supermarket.
And while you're there you should probably pick up some gas station cards so that you get five times cashback/points for each dollar of gas.