I was lucky enough to do my internal medicine internship and residency at the University of Chicago on the southside of Chicago.
This was a fantastic training program for a number of reasons.
It was a high-powered academic center with ample research power.
The residency program directors were humane and resident focused.
Education was stressed as important both formally and informally.
Most importantly, The esteemed University Hospital served as the de facto County Hospital for the residents of the tough southside of Chicago.
(In general when it comes to medical training, the worse the neighborhood your hospital is in, the more autonomy you have to spread your wings as a young doctor.)
It may not be fair, or politically correct to reveal this, but the fact remains. And almost every medical resident knows this to be the case.
And I lived in Hyde Park, walking distance from the hospital.
Hyde Park has long been a curious mixture of erudite University intellectuality and gritty urban reality.
And the reason why I mention this is because of the post office.
If you grew up in a suburb, or in a nice section of town, you would probably think that post offices are the same the country over. (before moving to Hyde Park I certainly did.) Sure the Postal Service might be a little bit stodgy and slow and boring, but you can always count on the postman to get your mail to its intended recipient in a reasonable timeframe.
But I learned that you would be wrong if you assumed this to be true.
Living in Hyde Park it became clear that the local post office was completely dysfunctional.
Letters that I would send would often not get to their intended addresses. And any package or letter sent to me had about a 25% chance of never showing up.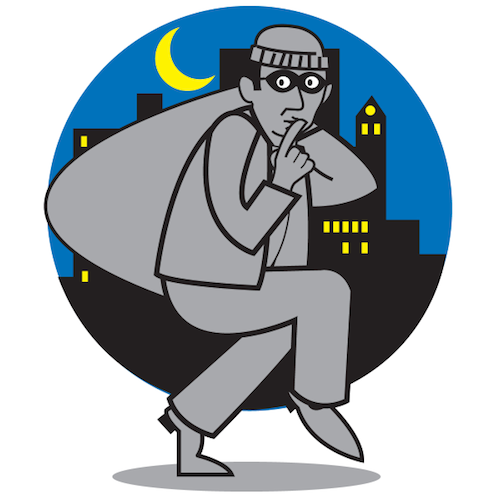 Hyde Park Postal Worker
And this was a real eye-opener. It seemed to me that the government was delivering inferior service to those with less resources. And the only reason I knew about it was because I was an imposter, living near the university hospital for a brief time in order to maximize my own professional development.
And the reason I mention this is because the miles game in many instances gives me a similar feeling of peeking in on how the other half lives. And by the other half I mean those less fortunate.
There are many experiences that I've had but I would not of had had I not embarked on playing the miles game.
And two important ones are
I'd never been to Walmart before and…
I'd never used a prepaid card.
Both Walmart and prepaid cards seem to be services that are catered towards those with less.
There is a dreariness and ruthless efficiency in the un-adorned experience of shopping at Walmart. It's not pleasurable like shopping at the farmers market or the butcher's, it's just a way of getting cheap groceries.
Similarly the prepaid card market is for those who do not have access to traditional banks. So there are high fees and terrible customer service.
But when it comes to terrible customer service in the prepaid card market there is one company that clearly takes the cake.
Green Dot: The makers of Moneypaks. In my experience these guys are the worst.
Their customer service is famously terrible amongst the miles community. And last week I found out that "famously terrible" is an overly generous assessment of their commitment to customer service.
Here is a brief history of my experience.
I Buy $2500 worth of moneypaks at the drugstore.
I go home and attempt to load the Moneypaks on to my ISIS Serve card.
I get a message that there is a zero balance on all of my Moneypaks.
I call the number on the back of the card only to find that there is no way to speak to a human being.
I do some Internet research and find this number: 888 267 9413.
I call the number multiple times but no one ever answers in no one ever returns my call within the promised two hours after I leave a message.
I repeat the futile attempts to get in touch with customer service multiple times over the next several days.
Finally I call the drug store where I purchased the cards and I am told that they can call for me at the drugstore but cannot give me the number where I can speak to an actual customer service agent about my missing $2500.  It's top secret!
I go to the store and have the manager call up MoneyPak. the store manager confirms that I legally bought the cards.
I am informed by the Green Dot customer service agent that the cards had a zero balance because they were frozen for fear of "fraudulent" activity!
Mind you, they did not freeze the charge on my credit card! They just held my money and refused to give me access to it.
Finally they agree to reload the cards.
48 hours later I load the money onto my Serve cards finally.
And I can't help but feel that this atrocious customer service is very similar to the situation of the Hyde Park Post Office.
Green Dot undoubtably makes millions and millions of dollars off of the under banked. But they treat their customers with absolute distain.
Not only is the customer not always right. The customer has no rights.
Which I'm glad I am aware of now.
So the take-home messages here are;
Always keep your receipts when you buy Green Dot Moneypaks
If your Moneypak fails to load, you're probably best off just going to the store where you purchased the card and having a manager call up an actual Green Dot Customer Service agent.
Save more of your take-home pay, because living in an impoverished environment is not much fun at all.
Playing the miles game is unexpectedly empathy inducing.