There a lot of reasons to play the miles game. Being able to go to exotic destinations in style for free is chief among them. It's also one of the few endeavors that's both cheap and luxurious. It's quite simply a value added proposition.
But it's not a free ride.
There are some monetary costs associated with it. It's definitely a time commitment. And you'll spend more time on the phone talking with customer service agents from various credit card companies than you might choose to ordinarily.
One big potential hassle that may have occurred to you is this: how in the hell do you keep track of all those miles? The expiration dates. The number of miles available in each account. The requirements for keeping miles active.
Fortunately there are free tools to help you do just that.
I use the site,
It's well organized, easy to set up, and free. Quite the trifecta.
The way it works is that you begin by setting up your free account. You then enter in your usernames and passwords to all of your various loyalty accounts (including the accounts of your family members should you so choose.)
It then periodically checks your accounts and updates them keeping a running total of your ever-expanding pile of miles as it adds up.
If you donate any monthly amount to the service all of your expiration dates will be saved and you'll get weekly emails with updates of mile value changes.
The screen looks something like this (Personal information cropped out):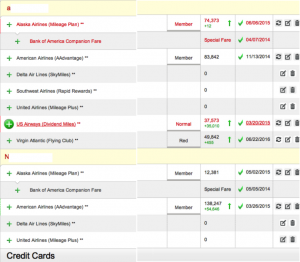 So what are the downsides of the service?
1. Some awards programs do not allow AwardWallet to extract the mileage information. These include United, Southwest, and Delta Airlines.
2. The privacy issue: The NSA will have easy access to all of your miles balances and loyalty account numbers packed up nice and neat for them to check out, should they wish to.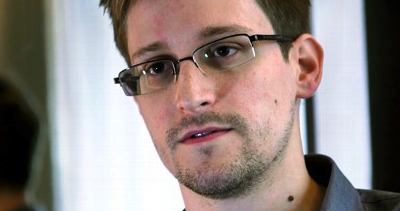 "someone's been a busy little travel hacker…"
It's a personal matter whether or not you feel comfortable with this type of service. There's no getting around The fact that that you're trading your privacy for convenience.
You definitely shouldn't use this product just because I use it. I mean, I'm a only a doctor, not an Internet security expert.
But I will include one more image from my Award Wallet page. This documents the number of miles I've earned,thus far, through 1.5 cycles of credit card churns for both me and my wife.

I've been playing the miles game for a little less than 6 months.