If you have decided that you want to take the leap and get into The Miles Game, how should you start?
To begin with make sure you've read the post entitled "The Miles Game" to see possible reasons why you shouldn't get started yet.
If you remain undeterred, the time has come for a credit card churn.
So what are the rules?
1. Have a goal:
What you have in mind for future travel really impacts which cards you apply for.
If you want a vacation with a lux Hotel you will want to mix in some hotel credit cards. (ex. Chase Hyatt, Amex Hilton, US Bank Club Carlson).
If you want to fly a large family far away, focus on airline affiliated miles. (United and American are the most flexible and useful.)
Or better yet focus on flexible miles like Chase ultimate rewards, Amex membership rewards, or Amex starpoints. ) These allow you to transfer to both multiple airline partners, as well as to multiple hotel partners. They thus offer you significant protection against the real risk of loyalty currency devaluation.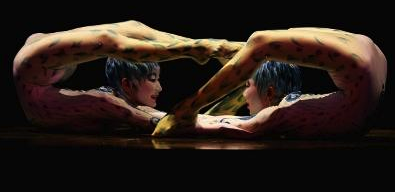 Flexibility:  a virtue in miles
2. Research the best available offers.
Go to FlyerTalk.com and read the most current entries in the credit card forums for offers that you are considering. You will often get an additional 20 to 30,000 miles per application by applying through the best available link.
3. Have some idea in your mind about which points are most valuable so you can do apples to apples comparisons of the various available credit card offers. When you start off, you wont have much experience, so you can pick any one of a number of miles valuation schemes available on the Internet.
(These are as good as any:)
Airline Miles
http://boardingarea.com/onemileatatime/2013/03/14/what-miles-points-are-worth-airline-miles/
Flexible Miles
http://boardingarea.com/onemileatatime/2013/03/14/what-miles-points-are-worth-airline-miles/
Hotel Miles
http://boardingarea.com/onemileatatime/2013/03/15/what-miles-points-are-worth-hotel-points/
4. Decide how many cards you want to apply for.
What is your goal number of miles needed for a specific trip? How much spending can you do in a month? How many cards do you want to keep track of ? How nervous are you about a dip in your credit score? All of these will determine how many credit cards you apply for. It should probably be somewhere between two and eight cards depending on how aggressive you want to be.
4. Don't apply for more than one business card and one personal card from any one company per one round of applications, unless you're absolutely sure that the company will allow it, at that particular time.
If I were starting today, my first credit card churn would probably look something like this.
1. Chase United explorer 50,000 miles offer After $1000 of spend in three months. Personal.
2. Chase ink plus: 50,000 ultimate rewards points after $5000 of spend three months. Business.
3. Citi aadvantage Visa: 50,000 American airlines miles After $2000 of spend in three months. Personal.
4. Barclays US Air MasterCard: 35,000 miles with first purchase.Personal.
5. American Express business gold rewards card: 50,000 miles After $5000 of spend in three months. Business.
6. American Express Starwood preferred Guest, 25,000 star points After $5000 spend in six months.  Personal.
This would net 260,000 miles For $17,001 of spend over five months.  (Piece of cake – I'll show you how in my upcoming post on manufactured spending.)

"It got weird….Didn't it?"
That's more than enough miles for you and your loved one to be sipping Dom Perignon on a transpacific first-class flight.