It may be useful to give some real-world examples of credit card churns.
Not because these were particularly well-thought-out, or executed.
Indeed were I to do it all over I would certainly choose different cards.
The value here is more about giving a granular view of the actions and reactions of a real-world churn.
Let's start with my first churn. I decided to do this about a week after booking a family trip to Japan which set the Dividend family back almost 8000 bucks.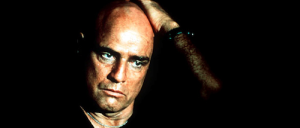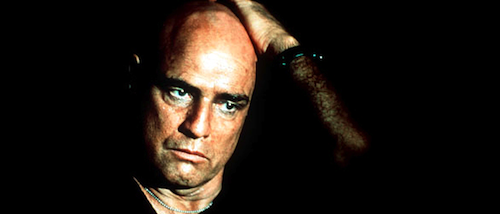 8000 $ spent on economy travel: The Horror….The Horror
So the general philosophy for this churn was, "Why not apply for a whole bunch of cards and see what happens? Anything is better than paying retail."
Not what you would call strategic.
The cards were….
1. Citi Aadvantage (American Airlines) Visa
50,000 miles after 2500 $ spend in 4 months
Results: instant approval.
2. Barclays World Arrival MasterCard
40,000 points after 1000$ spend in 3 months
Results: instant approval
3. Chase Sapphire Preferred
40,000 Ultimate Reward Points after 3000$ spend in 3 months.
Results: instant approval
4. Bank of America Virgin Atlantic Amex
45,000 Flying Club Miles after spending 2,500$ in 90 days
Results: delayed approval 4 days after application
One week later…
5. Citi Aadvantage MasterCard.
30,000 miles after 750$ spend in 4 months.
Results: delayed approval after reconsideration call
Three weeks later….
6. American Express business rewards gold card. 75,000 Membership Reward Points for $5000 spending in three months.
Results: delayed approval after reconsideration call
Analysis:
So all in all I got 280,000 miles for the low, low price a couple of hours of my time, 95$ , and the learning of a new skill: manufactured spending.
Oh yearly fees were waived for the first year except for the $95 per year fee on the Virgin Atlantic card.
Not bad.
But let's break this down further.
1. The two Citi Aadvantage cards were part of a now expired technique where you could apply for these two cards with applications spaced apart one day and get approved for 80,000 American Aadvantage miles. Almost enough for a business class trip to Europe or Asia.
Verdict: No regrets here.
2. The Chase Sapphire preferred card.
This offer lives on, and occasionally bumps up to 50,000 points.
This is a great card that earns two times points on dining and travel.
And Ultimate Rewards Points are among the most valuable out there to to their extreme flexibility and interchangeability with United miles.
Verdict: No regrets here.
3. Barclays world arrival MasterCard:
This is probably the best cash equivalent points card for travel.
It earns 2.2 points per dollar spent on everything.
Those points can be redeemed as statement credits for travel items purchased on the credit card
The sign-up bonus was worth exactly $440 of travel spending. I also got a free premium membership to Tripit, a nifty travel app.
I ended up using the bonus for hotel stays, and rental car expenses.
Verdict: no regrets here
4: Virgin Atlantic American Express.
I really showed my rookie status on this one.
Virgin Atlantic points are not that valuable. Their main trading partners are Delta, Alaska, Hilton, and Virgin America.
And I missed the fact that the first year fee was not waived.
I ended up combining my Virgin Atlantic bonus with a few thousand Membership Rewards Points to book a family trip for five from Portland to San Francisco, on Alaska air, this coming week for Thanksgiving.
So even this mistake application ended up saving the Dividend family about $800. (The cost of five fares, minus the value of the Membership Rewards Points, minus the $95 annual fee.)
Verdict: a mistake with so many better cards out there at the time of my first churn.
5. American Express Business Rewards Gold card.
This was a fantastic offer that ended up lasting about a day.
The bonus for this card fluctuates between 25,000 and 50,000 Membership Rewards Points in general, so I just could not resist the 75,000 point offer.
I think this additional credit pull a month after all of the rest of my credit card applications caused my credit score to go little lower than it would've otherwise.
But the score rebounded pretty nicely three months after my original applications just the same.
Verdict: no regrets here, but I'd probably be more disciplined at this point in my travel hacking hobby.
If I had to do it all over again I would probably substitute the Chase Ink Business Card for the Virgin Atlantic card. And add the soon to be expired Barclays US Airways card.  I might also add on a throw in card like the Discover It card for access to the shopping portal.
And I might have added on the Starwood Preferred American Express card as well.
If you're wondering, Here is what my credit score did in the months after this credit card churn.

Credit Karma (FAKO Transunion)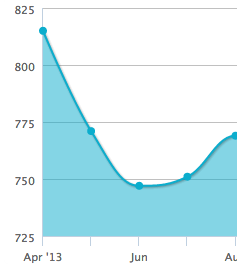 Credit Sesame (FAKO Experian) clipped so as not to foreshadow Churn #2 effects.
So both scores remained at or above 750, the level at which you get the cheapest interest rates for big purchases.  (No real world effect on my creditworthiness/ability to secure credit at low rates.)