One of the most common metrics for determining the value of an award redemption is the so-called cents-per-mile measurement.
The idea here is that the more the award would've cost you in cash and the less miles you need to use, the more valuable the redemption.
This is why the common logic of the miles world is that the best value for your miles is in redeeming them for international business and first-class travel.
There is certainly a mismatch between business and first-class travel costs in miles and in cash. (International business and first-class flights are often 4 to 10 times more expensive than their economy counterparts but only 2 to 3 times as expensive in terms of miles.) So your points per mile ratio will almost always look great on international business and first class flights.
That being said, the award I'm about to share with you is not such a valuable award.
But it still had real value.
To a miles and points junkie this might look like a lame use of my miles, but personally I was thrilled with the redemption.
In October we made a last-minute decision to visit family in the Bay Area for Thanksgiving.
I did a quick search on the Internet for the cost of flights to the Bay Area from Portland Oregon. The cheapest flights were 280$.
So I checked my miles accounts
I found flights on Virgin America and attempted to book them with my Virgin Atlantic flying club points.
The reason I chose this currency as opposed to using my stash of Ultimate Rewards Points, United Miles, American Advantage Miles, and American Express Membership Rewards Points, is that I knew I would not be using my Virgin Atlantic points for international travel in the future due to Virgin Atlantic's high fuel surcharges on international flights.
Due to limited availability I was only able to book economy plus seats and the total cost for five tickets for me and my family was 88,000 miles.
My virgin Atlantic account was about 33,000 miles short of this total.
I was however able to take advantage of a 50% bonus on transfers from Membership Rewards to Virgin Atlantic Miles, and book the flight.  (It is worth noting that this example illustrates one of the reasons why flexible points currencies such as Membership Rewards and Ultimate Rewards are so valuable. They can be used to augment other currencies in order to reach immediate travel goals.)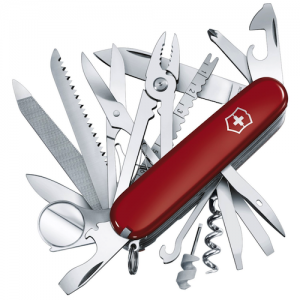 Flexible Points Currencies:  Jacks of All Trades
So the total cost to me was 55,000 Virgin Atlantic miles +22,000 Membership Rewards Points. Or a total of 77,000 points.
This saved my family about $1400.
So The value of the points redeemed ended up being about 1.8 cents per point.
This is nothing to brag about.
But $1400 is real money. And that's money that we did not spend.
That incidentally ends up being money that we will be able to invest in our retirement and which we can expect to grow at about 7% per year over the long-term.
And most importantly we were able to spend Thanksgiving with family cooking together and laughing together. Our kids got to play with their cousins and visit with their grandmother.
Meanwhile we were able to stay true to our own financial philosophy and stay on track with our goals.
So even though it may have been a lame redemption. From my point of view it was a big win.
Take-home messages:
1. Cents-per-mile is not the only way to measure the value of a redemption.
2. Flexible point currencies are very valuable for topping up other accounts and booking awards.
3. Having a large stash of diversified points currencies allows you to book last minute travel from a position of strength.
4. Playing The Miles Game can allow you to move closer to your goal of early retirement while still reaching important travel goals.