There are seemingly hundreds of different flavors of miles and points.
Every airline, and virtually every Hotel group has its own loyalty currency.
Even some credit card companies have their own currencies.
So how to categorize this United Nations of miles and points?
I would argue that there are three main flavors (nationalities?) of miles and points. They are in descending order of preference:
1. Flexible Currencies. 
These are points that are issued by credit card companies. The underlying value of these points is determined by the number and quality of the partners that you can transfer the points into. They are by far the most valuable currency form. Why is this? Let me count the ways.
They can be transferred to multiple airline and hotel loyalty programs. This flexibility is analogous to concept of diversification in the investment world. (It's why we by the whole S and P 500 in the form of a mutual fund instead of picking stocks.) Points and Miles programs are constantly being devalued. So having a currency that can be transferred into multiple different currencies, shields your stash of miles from ever being suddenly and painfully devalued.
Even taking devaluation out of the equation, these points give you tremendous flexibility when you're trying to book an award, thus increasing your chances of successfully booking a very valuable award.
These points usually also have an additional cash value. Generally one cent per point is the ballpark. So in addition to being very flexible they have an actual real world value if all else fails.
The three best examples of flexible currencies are Starwood points (SPG Amex) , Membership Reward Points (American Express premier rewards gold, business gold, platinum… ), and Ultimate Rewards Points, (Chase Ink bold and plus, Chase Sapphire preferred.)
2. Brand Specific Currencies. 
These are airline specific, or hotel specific in general.
The quality of these points is determined by quality of the awards programs of the brands that they correspond to.
As an example American Airlines has a nice search tool, great availability for rewards flights, very liberal routing rules, no fuel fees , and excellent Airline partners.  As such an American Aadvantage Visa is a valuable card.
(Sadly this also used to be true for United miles up until yesterday when a massive devaluation in their awards chart was announced to be coming in January 2014.)
Delta miles have earned the uncharitable name of "Sky pesos," because they are so difficult to use and have such limited award availability.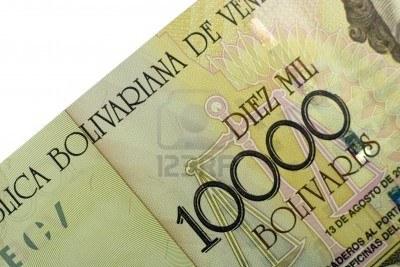 This and 150000 Delta Skymiles probably wont get you a first class trip to Europe.
Owning all of your miles in one brand specific currency is analogous to owning all of your wealth in one sector like real estate. You're taking a huge uncompensated risk that if your one investment class devaluates, your entire portfolio devaluates.
Examples of good current values for credit cards with this class of currency are: The Citi Aadvantage American Airlines card (50,000 miles,) and the British airways Chase credit card (100,000 miles.)
Please see this post for a link to a nice piece on currency valuation from Lucky.
3. Cash Equivalent Currencies.
As their name suggests, these points can be used as cash. They are either redeemed via direct transfer to a bank account, or as statement credits that you can use to pay down your credit card bill, or in the form of gift cards.
The beauty of cash equivalent currencies is that they're perfectly flexible. You can use them to buy any flight you want or any hotel stay you want.
You can also earn loyalty points or miles from the flight or hotel stay you paid with with these points.(This is not true for the first two categories of point.)
The disadvantage is that you cannot get outsized value from these points. So you would likely never book a business or first class fare using these points.
Examples of good cards in this category include the Barclays World Arrival MasterCard, the Citi Thank You Preferred Card, and the Fidelity AMEX.
If I were performing my first credit card churn today, the six cards I would apply for would probably be:
Chase Sapphire preferred: 40,000 ultimate rewards points.
Chase British Airways card: 100,000 British Airways Avios
Citi Aadvantage American Airlines Visa: 50,000 Aadvantage miles.
Citi Aadvantage American airlines MasterCard: 50,000 AAdvantage miles.
Starwood Preferred Guest American Express: 25,000 Starpoints.
Barclays World Arrival MasterCard: 40,000 points ($400 value)
But it would depend on what trips I was planning at the time.
When you do decide to apply for any specific card, it's always a good idea to go to FlyerTalk.com and search for a thread about the specific card of interest. This will give you access to the best current offer, as well as to recent reported success with applications.