We've already talked about the magic of the classic six card churn.
How this simple maneuver can be your ticket to international travel or luxury hotels for nearly free.
If you've thought it through and you're deciding that you want to go ahead and take the leap of faith, one thing you might also consider is a "plus one."
I build all of my card churns around a specific goal and I research which six cards will give me the most valuable bonuses to reach this goal.
When I settle on my strategy, I go over to the FlyerTalk forum and read the latest posts on each of the prospective credit cards to make sure all of the links are working, and the bonuses are posting has reported.
Then before I open up my browser and start filling out applications, I consider what my "plus one" card should be.
The "plus one" is like the cherry on top of the Sunday, it's not substantive, it doesn't bring a lot to the party, but somehow it makes the whole delicious treat even better.
It is quite simply a seventh card that you apply for that it is not imperative for the big goal you are pursuing.
It's just an extra credit card that you get for another reason. Because, why not?
There are 2 main reasons to apply for a plus one:
1. Manufactured spending opportunities.
The classic example of this, would be a cashback card where you get a great cashback rate that you can use to subsidize your other manufactured spending goals.
2. Access to an online shopping portal.
When you look at sites like cashbackmonitor.com, or evreward.com you will notice that some cashback portals consistently offer better value.   The right card offers you entry into the hallowed halls of these on line portals.
"Plus one"cards will not be the ones you're most excited to get in the mail.
But they are like a Swiss Army knife, they will really round out your arsenal and will almost certainly come in handy for you down the road. Everyone should have a "plus one" (or two) in their pocket.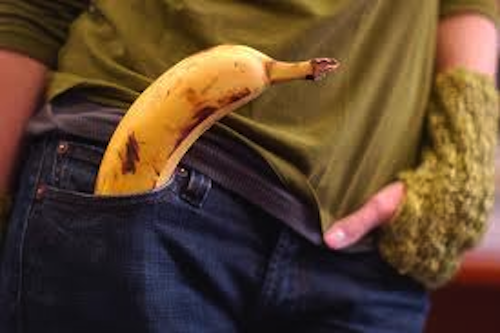 Say is that a "plus one" in your pocket, or are you happy to see me?
My only rules surrounding the selection of such a card are that:
1. They should not be issued by the same bank as one of your other cards in the churn unless they are a business card and the other card is a personal card (or vice versa.)
2. You should always apply for the plus one card last so as not to affect the approval of your more important cards. (Hence the term "plus one.")
Here are four great cards that you could consider as "plus ones" for your next credit card churn.
Six months of five times cashback at grocery stores, gas stations, and drugstores is awesome for manufactured spending. There's also no annual fee so you can just keep it open in perpetuity, though after six months it will just gather dust.
2. American Express Blue Cash Preferred.
There are 2 offers for this card.  One offers 6% back for groceries up to $6000/year.  But the one I would go for is this one, which offers  6% cashback at groceries with no cap after spending your first 6500 dollars at grocery stores,  somedrug stores, and gas stations:  click in privacy browsing mode.
3.  Discover it
The reason to own this card is that it gives you access to the discover shopping portal, probably the best cash back portal out there.  But this card also has nifty rotating bonus categories, and a $150 bonus after spending $750 in the first three months.
This card is interesting because it gives you 3% cashback at exxon, but moreso because it gives you access to the Upromise portal, which is a good portal with some nice cash back offers.  Even better, when you use this card and go through the portal you will often get an additional 5% cash back (for a total of 10% cash back)
Note:  None of these links are affiliate links.  I receive nothing if you click them.  They are included only for your convenience.