I've already admitted that I love manufactured spending. There's something about the illicit combination of thinking outside of the box, breaking conventions, and bargain seeking that just speaks to me on a fundamental level.
But even I will admit that manufactured spending is not for everyone.
Which is fine. Because frankly, if your income is high enough, you can reach all spending goals necessary without ever manufacturing a single cent of spending.
Which is what I want to talk about today.
Taking a step away from the complex map of manufactured spending, Let's once again entertain the overall miles game. Let's consider where we are in the grand scheme of things.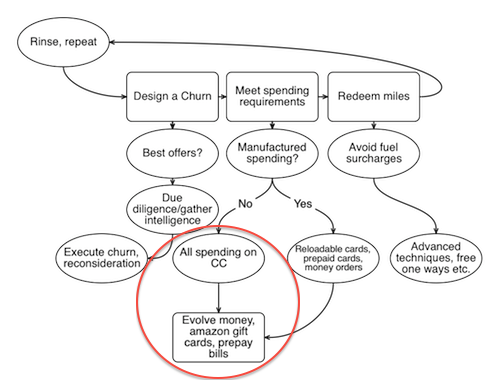 So the question that we're addressing today is: how does one meet the high spending requirements without any manufactured spending hijinks?
And happily there are a lot of ways of doing this.
Shift every possible bill to your credit cards.
This is the low hanging fruit.
There are many bills that you can pay with credit card such as utilities, phone/cable, school tuition.
Assuming of course that you do not carry any balance on your credit cards, this is always a wise move. There is simply no reason to pay with cash/check when you can just as easily pay with credit card. In my book that is akin to throwing away free money.
Prepaying your bills
The idea here is to pay now for what you know you will have to pay later. And there are many examples of how to do this.
Prepay your insurance for the next year with a credit card.
Purchase visa gift cards now in order to pay for all of your credit card spending later.
Prepay for recurring expenses (like toilet paper, lightbulbs, etc.) by purchasing Amazon gift cards with your credit card and signing up for recurring deliveries.
The advantages of such an approach are numerous:
You are not increasing your spending at all, you're simply moving your spending forward.
Sometimes you can save money with such an approach by avoiding the financing charges associated with monthly payments,or by harvesting percentage discounts with Amazon grouped orders.
The chief disadvantage of such an approach is that it requires extra money upfront. This is not feasible for people who are living paycheck to paycheck.
Paying non-credit-card-payable bills with evolvemoney.com
Evolvemoney.com is a nice addition to The miles game landscape. What it is, is a service that allows you to pay cash or check only bills, such as car payments, mortgage payments, or student loan payments, fee free with debit cards.
(Actually they have recently begun to allow you to pay your bills with Discover credit cards as well, with hints that MasterCard and Visa payments may be allowed in the future…which would be a real game changer!)
How it works is :
Buy a Visa or MasterCard gift card with your credit card.
Go to evolvemoney.com and find your creditor.
Enter in the specific account number for the bill you wish to pay, and the amount that you wish to pay.
Choose the "pay with debit card option" and enter in the card number for your gift card.
(Or if you can buy reloadit cards with your credit card, you can choose the "pay with cash" option on evolvemoney.com instead of using gift cards.)
There are however some limitations to this approach.
You may not be able to find your creditor at evolvemoney.com.
You're limited to only one payment per creditor per evolvemoney.com account per month. So in the case of Visa gift cards this limits you to bills $500 or less, (or $950 in the case of reloadit cards.)
Paying for reimbursable business expenses with your credit card.
This is not an option for everyone. But if your job allows you to purchase continuing education, travel, or business expenses on your credit card, for later reimbursement, that is an excellent opportunity to put some "spend" on your credit card which will not otherwise affect your bottom line ultimately.
Other maneuvers along this line, are offering to pay for vacation reservations, restaurant tabs, or common expenses for you and your friends prior to being reimbursed.
So there you have it. The fundamental lesson is this, I think. Your goal should be to spend every dollar by credit card whether you are interested in manufacturing spend or not.
The cost of purchasing with credit cards is already baked in to the price of any item you buy, so if you don't purchase items with credit cards, you're actually paying for other people benefits.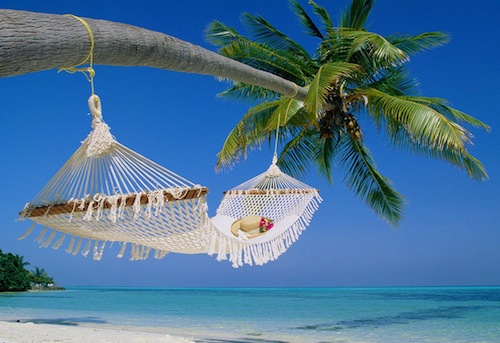 Thanks for subsidizing this for me with your cash purchases…
And credit card bonuses are so lucrative these days, that merely making these minor adjustments will open up some serious free travel opportunities.