In my previous post slippery slope, I talked about how the whole idea of spending money for status doesn't make a whole lot of sense to me.
The miles game, as I play it, is all about traveling for free. (And investing the savings for early retirement.)
So spending money on mattress runs and mileage runs, just seems kind of counterproductive. (Though admittedly, for a professional travel blogger it might not be.)
I stand by that assessment. But I just got back from Seattle from a mini vacation with my family. And I must admit that I did taste the sweet side of status.
You see this last spring I read a crazy blog post about how you could attain elite status with the Hilton Hotel chain with an intricate and crafty trick.
Intrigued, I tried the wacky calisthenics (involving fake credit card number generation and an address in Australia), was successful, and then status matched (got status with other hotel chains) based on my elite status with Hilton .
Up until this point I have never used these ill-gotten gains for anything.
You see, I've really focused on miles for my credit card Churns, and have used cash equivalency points, like the Barclaycard Arrival rewards points to just book bargain hotel rooms for free.
This trip was no exception.
I booked a room at the Hotel Monaco in Seattle (Kimpton chain) for me and my family for 110 bucks on hoteltonight.com.
As a side note, the Kimpton chain has been my favorite since my best high school friend who worked there right after college used to get me marked down rooms while flying all over the country interviewing for medical schools.
This boutique chain has the just right mix of unique appointments, urban style, and most importantly a real focus on individualized customer service that really never disappoints, status or no status.
I always seek them out whenever their price is competitive.
In any case, we arrived at the hotel in the evening, parked our car with the valet and checked in.
The front desk person was extremely gracious and we had the following conversation:
Him: Okay I've got you in a room with a king sized bed.
Me: Is there any availability for rooms with two beds? (Remember, I have a family of 5.) I'm not sure if it matters, but I am an Inner Circle member. (Name of Kimpton's loyalty program achieved through above status match)
Him: let me check… Hmmm, I don't have any rooms available with 2 Queens, but we do have a room with a king sized bed and a pullout couch, is that sufficient?
Me: That would be great.
Him: I wish we'd known you were coming…we'd have your Inner Circle welcome amenity ready for you in your room.  What can I have brought up to your room?
Me: Oh no, that's totally unnecessary.
Him: Well, we do like to provide something for our inner Circle members…. Did you park with us tonight?
Me: Yes I did.
Him: Would it be alright if I waved your valet parking fee? (39$)
Me: That would be great. (Desperately trying not to do happy dance.)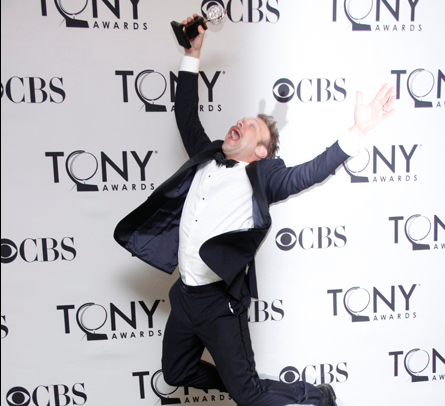 How I feel when I save 39 $
So yeah, to a value obsessed person like me, that was a pretty rewarding experience.
And as I see it, the take-home message is this: Status does have real world value  – Room upgrade and $39 Credit in this case.  (Though I would still not pay for status.)
The other message, which I think is even more important to anybody who deals with people in their job (as I do), is that above and beyond customer service is rare, adds a ton of value to your brand, begets true loyalty, and cannot be overestimated.