When it comes to credit card applications, there's tremendous upside to making some of your applications Business card applications.
You may not think that you have a business, but I would bet that you do.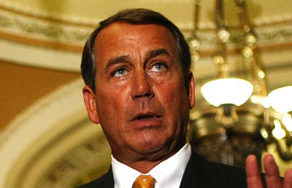 When I say "Job Creators," I'm talking about you.
Within the realm of credit card applications, owning a business doesn't mean you necessarily have a business license. It doesn't mean you have employees. And it certainly doesn't mean that you've made money at your business yet.
When you apply for your business credit card you simply and honestly report your business' income to date, and you also record your personal income. Both of these factors will be taken into account when the credit card company decides whether or not you're credit worthy.
The business card will be secured with your personal credit score. So your business' creditworthiness is essentially your own creditworthiness.
As an example I currently have two businesses. One is MD** Pizza DOC, a catering business that has yet to turn a profit. And the other is… Miles Dividend M.D.
When you apply for cards you should honestly report your business' income to date, and its projected income.
You should report the business as a soul proprietorship and use your Social Security number as the tax ID number on the application.
So why bother applying for business credit cards for businesses that are not yet profitable in the first place?
1. With each round of credit card applications, In order to increase your likelihood of success, you should really only apply for one personal card from each creditor. If you have a business, you can apply for one business and one personal card each. This is particularly useful because all credit card companies were not created equal. Currently Chase blows the other credit card companies out of the water in terms of the quality, quantity, and variety of their products, both business and personal.
2. Some of the best cards out there are business cards.
My favorite card to use is the Chase Ink card, for its generous sign up bonus (50,000 Ultimate rewards points), its incredible spending bonuses, (5X points at office supply stores, telephone bills, cable bills), and for the access it allows to the excellent Ultimate Rewards online shopping portal.
Furthermore, the biggest bonus I've ever received was a 75,000 mile bonus for the American Express Business Rewards Gold card. This card also has the advantage of  offering the Open Rebate Program that allows for 10% cash back at such retailers as OfficeMax.com.
3. Though your business card Application will be reflected on your personal credit report with a hard credit inquiry, your credit utilization ratio will not be affected by subsequent business card spending. As previously discussed, the credit utilization ratio,is one of the most important factors in determining your credit score. So business cards are a great resource for making big purchases that might otherwise negatively impact your score.
4. Business cards often have excellent protections such as car rental collision coverage, extended warranties, and travel insurance.
5. There are other business card specific perks such as lounge access, rental car discounts etc.
So the take home here is that this is America! You too can be an entrepreneur. You can proudly claim the mantle of "job creator." I'm sure that if you do so, you will find your new identity as a business owner highly rewarding.
** Name changed to protect business identity