The manufactured spending game is cyclical.
For every triumphant moment there is a let down and vice versa.
I've been riding high of late from all of the wonderful manufactured spending opportunities that opened up all at once.
PayPal, green dot,ISIS Serve, loyal3. A couple months ago it was all a Walmart-less embarrassment of riches.
But the nature of arbitrage opportunities is that they get arbitraged away (and so it goes.)
I am no Pollyanna so it's time to deliver all of the recent bad news.
MoneyPaks are going extinct.
Green Dot recently announced that they would be going to a swipe only format in order to prevent fraud. This would be fine if as a miles game player you could swipe reload your Serve card with a credit card.
But I've tried and I seemingly cannot load my Serve Card with either credit cards or my Paypal Business Debit Card. Sadness.
At this point I can still find Moneypaks here and there about town. But soon this window will close. Still researching further options.
There is an interesting looking AARP card which I need to do some more research on…
No PayPal debit card workaround for swipe reloads at Rite Aid
I was hoping that since you could not load the serve card using credit cards at Riteaid drugstores, you would be able to load your PayPal Business debit card using PayPal My Cash Cards, and then Green Dot swipe reload the Serve Card using the PayPal Business Debit Card.  (If that makes sense.)
You would've had to have paid two reload fees (for the My Cash Card and for the Green Dot Swipe Reload) but the second fee would've been covered by the 1% cashback on PayPal Business Debit Card purchases.
Sadly this approach does not appear to work at Rite Aid.
(Not so) Loyal3
The loyal3 experiment was fun (and profitable) while it lasted. But it is also over.
My wife and I received identical emails with the following statement:
Dear Miles,

LOYAL3 focuses on providing a fee-free platform that brings brands together with people who love them. 

As a broker-dealer, LOYAL3 is obligated to review client accounts on our platform to detect activity or transactions that are not consistent with our products and services, or may be an indication of fraud. 

Such activity may include, but is not limited to, the following:

•    Large or excessive cash deposits and/or withdrawals
•    Buy and sell orders submitted without regard of gain or loss
•    Activity that doesn't appear consistent with a normal investment practice
•    ACH/credit card payment rejects
•    Changes in ACH/credit card data
•    Account owners sharing ACH/credit card accounts
•    Changes in contact information, such as email and phone number
•    Inappropriate use of the LOYAL3 platform 

Based on our review, we have determined recent activity in your account is not consistent with appropriate use of the LOYAL3 platform.  

This notice is to inform you that your LOYAL3 account is now closed.  Your account is now restricted to sell orders and withdrawals; no future deposits or purchases will be accepted.

Please contact us if you have any questions. We're here to help.

LOYAL3 
Email:  support@loyal3.com
Phone:    855-256-9253
I am neither surprised nor terribly disappointed. The credit card purchase idea was a loss leader for Loyal3 all the way.
In the end though, the website was clumsily designed, (presumably to frustrate would be manufactured spenders.)
And I've never fancied myself a stock picker.
But I made a few bucks and earned thousands and thousands of airline miles so I'm glad that I got in while the getting was good.
All in all a bunch of bad news on the manufactured spending front.
The flipside of this coin is that I get to experiment with new angles and that is most enjoyable part of the game anyway.
I'm still purchasing Moneypaks well I can. I'm still purchasing PayPal cards while I can. And I'm still loading $3000 a month automatically on the both my wife's and my Isis Serve Cards.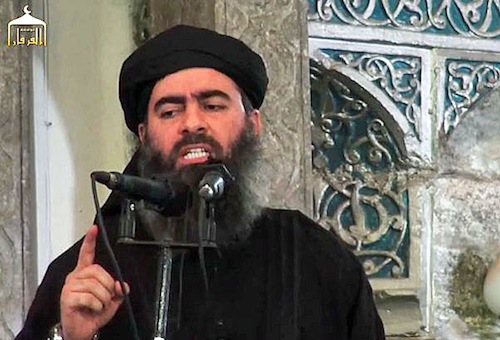 Keep on loading those cards infidels!
(I feel bad about supporting those horrible Islamic extremists in Syria by loading my Isis serve card***, but in the manufactured spending world, a man's got to do what a man has got to do.)
***Hilariously ISIS Serve has changed their name to "Soft Card" for just this reason!