My friend, I will just refer to him as "The Rev," posed an interesting question to me.
His family situation is very similar to mine in that he married an expatriate (in his case a German woman.)
His consideration to enter the miles game comes from a very similar place to where mine came from, horror at the high cost of visiting in-laws every year.
He was wondering if it would be possible to accumulate enough miles to travel to Germany this summer.
I think that it is highly iffy given that that is the peak season for travel to Europe, and he has not applied for his first card yet.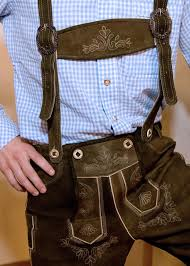 What The Rev wears on summer vacation…
After talking we came up with an alternate strategy to give him more options. For his first churn he would apply for 50% cash equivalence cards, and 50% Star alliance compatible, miles earning cards.
The thinking behind this is that although airline miles are far more valuable for international travel, particularly on first and business-class flights, The cash equivalent cards give him a good back up to get a discount on his flights if he has to actually pay for them with cash (due to the likelihood of limited award space availability by the time he has the points.)
So here are the six cards that I chose for him in order to maximize his bonuses.
1.  Chase Ink (Plus)
The Chase Ink is probably my favorite all-around card. It is a business card. And it gives you five times points for purchases at office-supply stores, as well as for phone, cable, and Internet bills.
Plus it has a 50,000 mile bonus after spending $5000 in three months, which can be transferred directly to United Airlines Miles at a ratio of 1:1.
This offer for the Chase United Explorer yields 55,000 United miles (including 500 miles for adding an authorized user) after $2000 spending in the first three months.
Note that the link is to a FlyerTalk thread which describes in detail the process you must go through to get this excellent offer.
The Us Air Card makes strategic use of the upcoming merger between USAir and American Airlines. This card will earn The Rev 35,000 US air miles after its first use.  And if he's able to use them this summer it will be on Star alliance partners.
If not, then by next year the miles will almost certainly be transferable to the OneWorld alliance (American airlines Partners) whose Aadvantage Miles he can collect efficiently in his next churn.
4.Barclaycard Arrival World Mastercard
The Barclaycard Arrival World MasterCard is my favorite cash equivalence card for travel. The bonus is worth $400 in travel. It is earned after $1000 spent in 90 days. Each dollar spent with this card earns the equivalent of 2.2 cents toward travel.
This Capital One Venture Card offer reportedly has a 50,000 ($500) sign-up bonus. This requires $3000 spending in the first three months.
There is also some question as to whether or not this is a targeted offer, so I'm not sure if this offer will work for everyone.  Beware!
The Citi Thank You Premier Card also offers 50,000 points in sign-up bonuses. The catch is that the bonus is spread over two years, Necessitating you paying the $125 annual fee after the first year. Since the 50,000 points equal about $625 in airfare, this works out to about $500 in bonuses after the yearly fee is accounted for. The signing bonus is given for a total of $5000 spent over two years. ($2000 spent in the first year, $3000 spent in the second year.)
So all in all this churn would yield my friend about 140,000 miles for Star Alliance travel (40,000 miles short of three round-trip economy tickets to Germany)And $1400 in cash equivalence points for travel. (not including the points accumulated in spending on the cards.)
Of course The Rev would have to be comfortable with a little bit of manufactured spending. These bonuses require about $16,000 of spending in short order.
If his wife joins in the fun, then multiply all the spending (and rewards) by two.
But he could stand to save over 5000 dollars in flights this summer, all of which could be put to work towards investing his own financial independence. (All without the sacrifice of forgoing the opportunity to wear his leather lederhosen.) So pray on that Rev!
Any questions?  Any thoughts on a better strategy for my good friend?