Short post tonight: I've been burning the midnight oil this week doing late cases at the hospital.
But the show must go on….
One of the quirks about using miles is the all-important fuel surcharge.
This is one of the most crucial factors in determining the absolute value of any specific airline currency.  And one of the most important nuances to be aware of before booking a ticket with miles.
As an example, say you have enough British Airways Miles to purchase an economy class flight to London.
You happily book your ticket and when you're ready to check out you're hit with a massive (several hundred dollar) fuel surcharge. This virtually negates the entire value of the miles used for the booking.***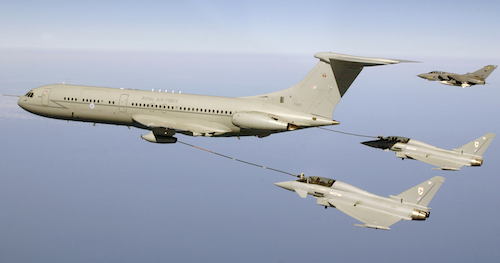 More please Mummy
Compare this to United miles. With these you're never charged a fuel surcharge regardless of whether you fly with them or one of their partners.
The only reasonable conclusion is that fuel charges should be avoided at almost all costs.
One of my favorite authors on this subject is Travis from Extra Pack Of Peanuts.
He even put together a handy chart to remind us which airlines charge fuel surcharges for which bookings.
This chart is a great reference to have for future bookings. I encourage you to bookmark it and to check out his nifty series on avoiding fuel surcharges.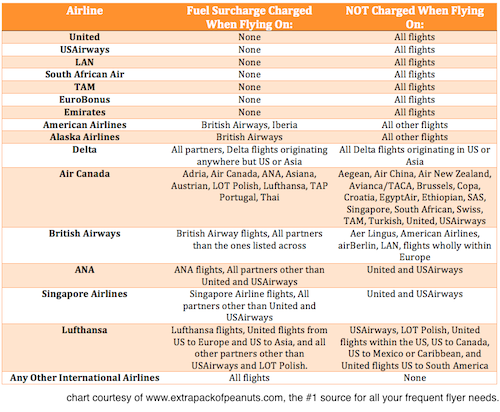 *** which is not to suggest that British Airways Avios are without value. They are not. They are particularly useful for short haul flights staying within the Americas.(No fuel charges and very cheap.)