One of the standard first slides in medical PowerPoint presentations is the conflict of interest slide.
It goes something like: I'm on the payroll of Medtronic, St. Jude, Boston scientific, Biotronik, ELA, and Biosense Webster… Please enjoy the following educational presentation on sudden cardiac death.
I've noticed that the same goes for online travel blogs, and investment blogs.
It's usually something along the lines of: "the credit card link below will pay royalties to me if you apply through my site. You don't have to, but if you do, thanks!"
This is a tricky wicket.
I'm very conflicted about conflicts of interest.
On one hand I think it is very important to disclose whenever I have a potential financial stake in a link presented on my blog.  I'm committed to doing this.
On the other hand, how can it not damage my credibility?
I can honestly say that to date none of my entries have been at all influenced by money.
How can I make this claim? Because I've made not a cent from this blog. It is truly a labor of love.
This of course does not mean that I've not been influenced by the prospect of making money.
The sad fact is: I can easily see how it would influence me if I were making money off of affiliate links on my site.
Although it is common to say things such as "I am not influenced by advertising,"or "my financial relationships have no influence on my opinions expressed," this is, of course, complete hogwash.
Money is the ultimate motivator.
Why else would you get out of bed on a cold winter morning and run off to work? Can you honestly say there's nothing else you'd rather be doing?
Do you think that oil company executives have similar environmental views to solar panel CEOs?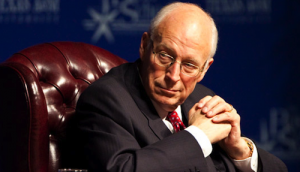 It's time we had an honest talk about carbon emissions…
And so it goes.
So I cannot honestly make the claim that my financial product, or credit card reviews are unbiased. I'm a human being just like anyone else. I like money.  I like it a lot.  And so it influences me.
The only claim I can really make is that my reviews feel like they're coming from an honest place.
But feelings are fungible.
Individual viewpoints are often unconsciously and strategically chosen to present ourselves to others (and ourselves) in the most complementary light.
So let me keep it simple.
I pledge to share with my readers whenever I knowingly have a financial stake in any product that I write about.
What you choose to do with that information is entirely up to you.  Call me out if you think I'm deluding myself or being less than honest.
But please keep reading.
After all the more page views I get, the more likely I am to attract some lucrative sponsors…