It was about 11 months ago that I completed my first credit card churn.
That timeframe is important because it means that the credit cards' yearly fees will be hitting my account in the next couple of months.
Which of course means that now is the time to start canceling or downgrading my cards. So yesterday I spent a couple of hours on the phone talking to credit card companies and doing just that.
But before getting into the nitty-gritty of what I did, it would be worthwhile to review some general guidelines to consider before you cancel your own credit cards.
1. Make sure you will not lose any points by canceling the card.
In general airline or hotel specific points that are transferred into the hotel's loyalty program are not subject to forfeiture once a credit card is canceled.
On the other hand bank specific flexible currencies such as Chase Ultimate Rewards, American Express Membership Rewards, and Barclaycard Arrival Points disappear without a card to store them on.
2. Figure out how many points it would be worth for you to consider paying your annual fee before making the call. 
This of course depends on your own valuation of the points, and your need for the points in the near future.
Once you know this number, you will be able to quickly make the decision on whether to cancel or not based on what you're offered.
3. Avoid giving up your credit line whenever possible.
Instead of just canceling your card, you should either move your credit line to another card that you have with the same credit issuer, or downgrade your card to a no fee card.
This will both help with the aging of your credit history as well as the maintaining of your low credit utilization ratio. Both of these factors will be beneficial to your credit score going forward.  In addition this is credit you can offer to move to a new card if initially rejected on future apps.
So what did I do?
It is a bit embarrassing to go into the details of my first churn because card-wise it was just so lame. But what can I say? I was a beginner.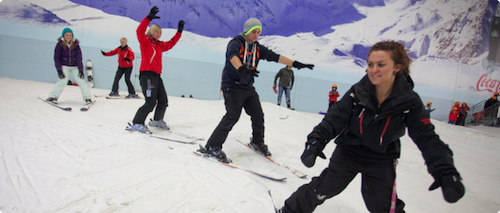 Learning to churn wasn't that easy.  Please don't judge.
Card Number One: The Citi American Aadvantage Visa 
Original bonus: 50,000 miles earned after $2500 worth of spend in three months.
Retention offer: $95 statement credit to offset annual fee plus double miles on all purchases up to $1000 for the next 12 months.
Verdict: kept the card.
Card Number Two: Citi Aadvantage American Airlines Mastercard. 
Original bonus: 30,000 miles after $750 spend in four months plus a $50 statement credit.
Retention offer: none.
Verdict: Downgraded to the no fee American Airlines bronze card.
Card Number Three: Chase Sapphire Preferred. 
Original bonus: 40,000 Ultimate Rewards Points after $3000 spending in three months.
Retention bonus offered: none.
Verdict: downgraded to no annual fee Chase Sapphire card. (I have a younger chase ink card to which I can transfer these ultimate rewards points – so no points lost.)
Card number four: Barclaycard World Arrival Mastercard.
Original bonus: 40,000 points after $1000 spent in three months.
Retention offer: $70 statement credit.
Verdict: downgraded to no fee Barclaycard Arrival.
Card number five: Bank of America Virgin Atlantic American Express card.
Original bonus: 45,000 miles after spending $2500 in three months.
Retention offer: none.
Verdict: downgraded to no fee travel rewards card.
So there you have it. I will be pay no annual fees on any of these cards. I've kept my credit lines intact. And the game rolls on.